Fast Air Conditioning & Heating Service
We'll never recommend a repair you don't need!
Call Now for Same Day Service
When you choose Palmetto Comfort, Inc. for your HVAC needs, you choose a company that will get the job done right the first time.
Our team of HVAC contractors is capable of completing any HVAC project, no matter how big or small.
Top-Rated Rock Hill HVAC Contractor
Palmetto Comfort Inc. is Rock Hill's go-to HVAC contractor for all of your heating and air conditioning needs. Our company was founded in 2002 and has built a strong reputation for providing outstanding HVAC services for residential and commercial customers. We service all of York County, SC. 
Fast & Reliable Heating & Air Conditioning Services
Most people think a broken heating or cooling system is just an inconvenience. But in the middle of a brutal heat wave or a record cold snap, not having adequate climate control can actually be dangerous. If this happens to you, don't wait around for repairs on your air conditioning or heating system! Palmetto Comfort offers a quick response on all service calls. We want to make sure that your home's HVAC system is back to normal as soon as possible. Keeping your family comfortable in every season is our top priority.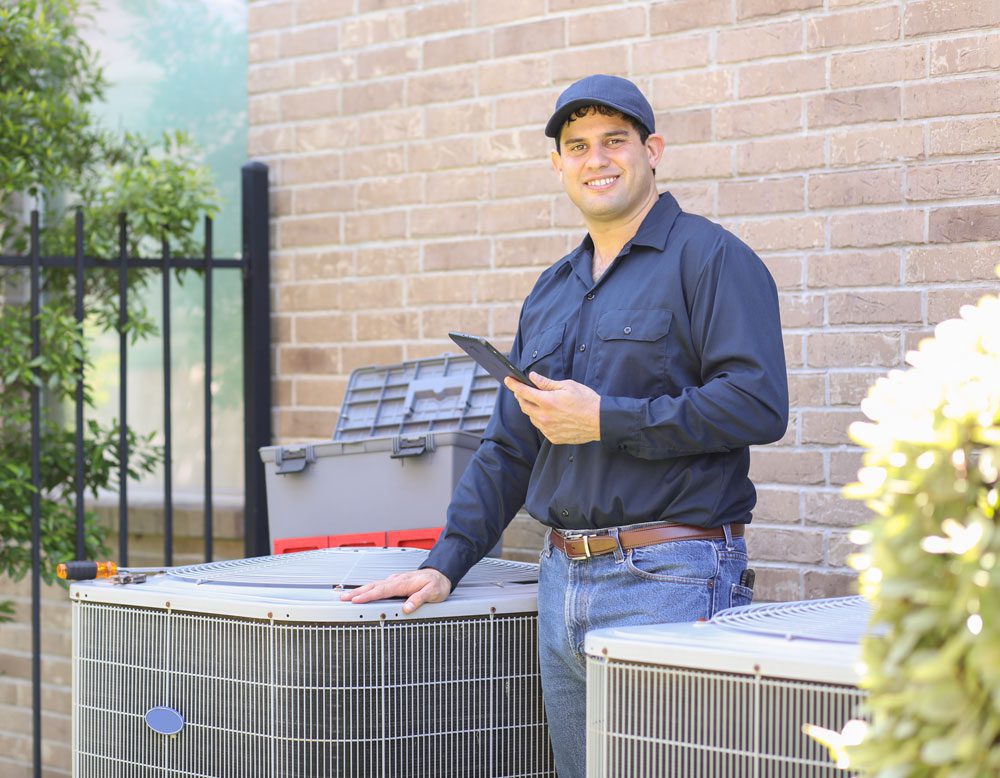 Our HVAC Services
We offer service and repair on all makes and models of heating and air conditioning equipment. Whether you have an air conditioner, heat pump, or furnace, we can fix it. We'll never recommend a repair you don't need and we'll do everything we can to keep your existing unit in good working condition. If we determine that you absolutely need a new unit, we offer full sales and installation services.
Upfront Pricing
Not every HVAC company will tell you your costs upfront. We think you deserve better. Our service calls are affordable, and you'll know what the charges will be before we make a repair. We're always happy to give you free estimates on all of our new systems, as well as on major repairs.
Annual Service Contracts
We also offer annual service contracts. We'll come to your home twice a year to inspect, clean, and service your unit. This preventative maintenance will help your heat and air conditioning operate more efficiently all year long. Contact us for more information.
Paperless Invoicing
We offer affordable service calls and service contracts. For your convenience, we offer paperless invoicing via email on every job. We accept payment via cash, checks, Visa, MasterCard, and Discovery. Contact us to learn more.
Fort Mill
Rock Hill
York
Sharon
Hickory Grove
All of York County, SC
Why Choose Palmetto Comfort Inc.
• Local: Palmetto Comfort Inc. is local to the Rock Hill area and is familiar with the area's HVAC codes and guidelines to ensure that your HVAC system is up to par with the latest standards.
• Professional: Our company prides itself on always displaying professionalism
• Experienced: Our team consists of experienced HVAC contractors that have the skills and knowledge to complete a wide range of HVAC installations, repairs, and replacements.
• Trustworthy: At Palmetto Comfort Inc., we are proud to be a company that you can trust to complete an HVAC job right the first time, no matter how big or small.
When you need top-notch HVAC services at a fair cost, Palmetto Comfort Inc. is only a phone call away. We're here to assist you with any HVAC need. Don't hesitate to contact us today to see the difference Palmetto Comfort Inc. makes.

Thomas, I'm sure you hear more complaints than you should, so I thought I'd pass along a compliment. That new unit and duct work you put in is working great. Both rooms have stayed cool during all the heat. Really appreciate it.
Call Now For Same Day Service
Call Palmetto Comfort for same day service on your air conditioning or heating system. We serve Fort Mill, Rock Hill, York, Sharon, Hickory Grove, and surrounding areas of South Carolina.
Call Palmetto Comfort Today
Introducing the Comfort Club
Palmetto Comfort is pleased to offer the Preferred Customer Plan membership in the Comfort Club. Membership includes access to the most comprehensive benefits available to those wishing to increase the comfort level of their life. Available to Comfort Club Members only!